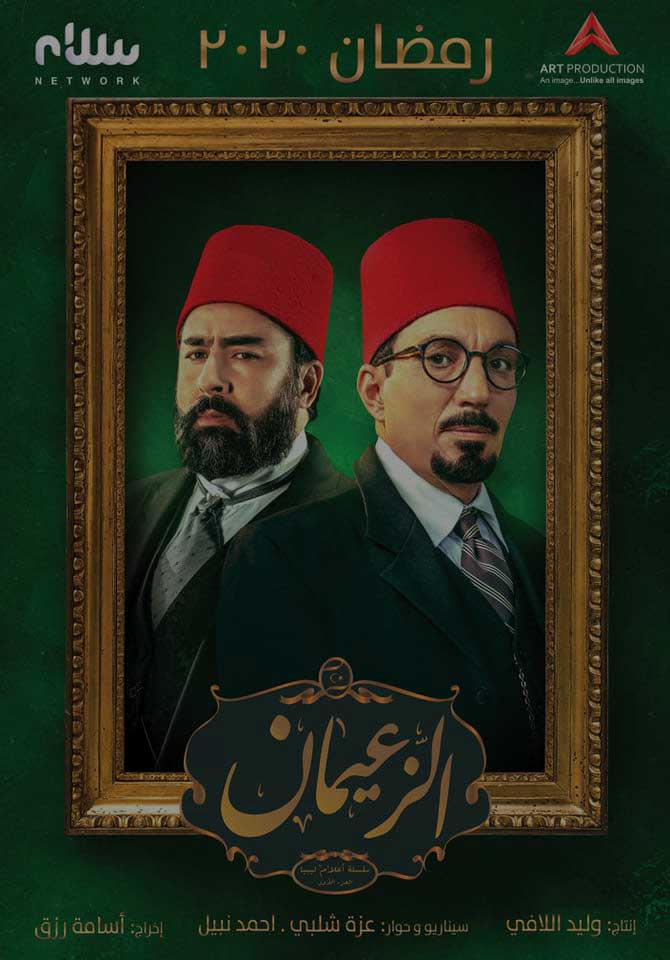 The two leaders' series, produced in 2020, is a historical drama series and is considered the largest production in the history of the Libyan drama to this day, it deals with the biographies of the two leaders Sulayman al-Baruni and Bashir Saadawi and their fight against the Italian colonialism in the period between 1887 and 1923 in the history of Libya. The dialogues in the series used the standard Arabic language.
The series is written by the Egyptian writers Ahmad Nabeel and Azza Shalaby, directed by Osama Rezg and produced by Walid Ellafii, the plot dealt with the life story of the two leaders Suleiman Al-Baroni and Bashir Al-Saadawi through a different and new dramatic narration based on the character of the Baroni leader of the most important events in the history of the two leaders' fight alongside the rest of the Libyan leaders, who resisted the Italian colonialism, they contributed to gathering the people to unify ranks against colonialism and to obtain the full autonomy and unify Cyrenaica and Tripoli under a united banner.
A group of the brightest drama stars from Libya, Jordan, Syria, Tunisia, Morocco and Algeria participated in this project, which they also known as the symbols of the Libyan jihad.